Welcome to Earthcraft Landscaping!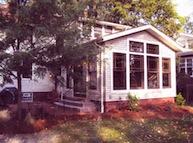 Earthcraft Landscaping has been the premier provider of commercial and residential landscaping services in Central Ohio since 1986.

Earthcraft Landscaping also offers hydro seeding, the fastest and most affordable way to have a truly outstanding new lawn that will turn your neighbors green with envy.

For more information on our services, browse this site or call us at (614) 771-8498.